Brian C. Buettner Attorney at Law
Serving Rochester
Free Consultation!
16 East Main St Suite 430
Rochester, NY 14614
Main (585) 454-1760
website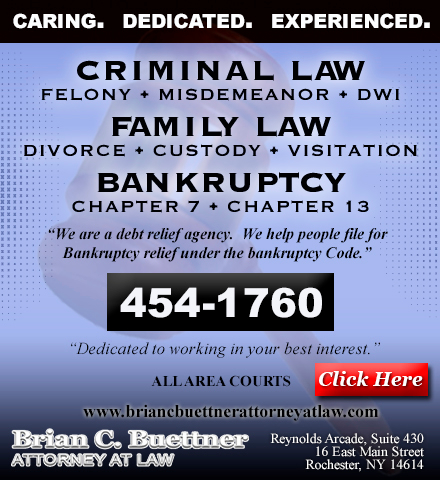 Ad powered by: YellowPageCity.com
More about Brian C. Buettner Attorney at Law
We are a debt relief agency. We help people file for Bankruptcy Relief under the bankruptcy code. "Dedicated to working in your best interest."
Related categories for Brian C. Buettner Attorney at Law
Copyright © 2016 Topix LLC