Hair Salons in Reno
15 results for hair salon, beauty hair salon, and hair stylist salon in Reno, NV. Get directions, photos and reviews.
Sponsored Business Listings
748 S Meadow Pkwy Ste A1, Double Diamond
Reno,
NV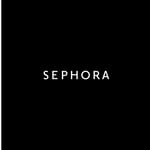 5200 Meadowood Mall Cir
Reno,
NV
Click for events, classes & free beauty services.
10490 N McCarran Blvd #101, Canyon Center
Reno,
NV
18128 Wedge Pkwy Galena Junction
Reno,
NV
4809 Kietzke Ln #D, Fire Creek Crossing
Reno,
NV
1600 Holcomb Avenue Reno, Nevada 89502
Reno,
NV
Copyright © 2016 Topix LLC