Career Momentum/ Resumes Plus
Serving New York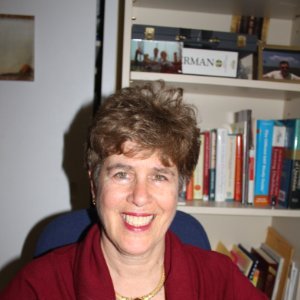 Coaching smart and from the heart
305 E 72nd St Ste 13D
New York, NY 10021
Main (212) 879-2137
website
Business Hours
Monday: 9:00am - 9:00pm
Tuesday: 9:00am - 9:00pm
Wednesday: 9:00am - 9:00pm
Thursday: 9:00am - 9:00pm
Friday: 9:00am - 9:00pm
Saturday: 9:00am - 12:00pm
Sunday: Closed
More about Career Momentum/ Resumes Plus
Incisive and empathic Career Coach with expertise in Career Planning and Exploration who will empower you to move your professional plans and goals forward.
I excel in organizing clients through Work/Life transitions, Job Search and on the job issues and demands.
Over 15 years of expertise in personal and professional branding.
Clients look to me to help them craft their resumes, cover letters, LinkedIn profiles, bios, personal statements that garner distinct attention in a fiercely competitive space where to catch the eye of the hiring team is becoming increasingly challenging. I provide high-insight training on networking and interview practice; effective interview follow up; and savvy salary negotiation.
I work with clients who range in age and seniority: Executives, high potentials, senior managers and mid-managers.
I adore the power of small groups and have facilitated and LED JOB SEARCH AND CAREER TRANSITION COACHING MEETINGS AND WORKSHOPS FOR THE FIVE O ' CLOCK CLUB since 1997. Six years of leadership effectiveness coaching on project/consultant basis at Columbia University, Graduate School of Business was a terrific opportunity to work with future high potential business leaders. Initiated and currently leading a women's Transition Coaching group.
Related categories for Career Momentum/ Resumes Plus
Copyright © 2015 Topix LLC