Laser One
Serving Nashville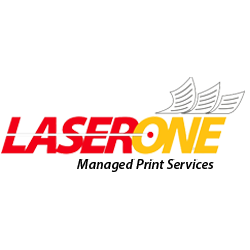 Call Today
712 4th Ave S
Nashville, TN 37210
Main (615) 761-9568
website
Business Hours
Monday: 7:30am - 4:30pm
Tuesday: 7:30am - 4:30pm
Wednesday: 7:30am - 4:30pm
Thursday: 7:30am - 4:30pm
Friday: 7:30am - 4:30pm
Saturday: Closed
Sunday: Closed


More about Laser One
Laser One is the only company in Nashville that is HP Warranty Certified. We repair Kyocera and HP printers and Copiers. We also repair HP Plotters.
****We do not repair inkjet printers or any manufactures not listed above.****
**Commercial Only (No Residential)**
Labor Rates: (parts not included)
$150 for 1/2 hour labor on color printers
$135 for 1/2 hour labor on black and white printers
$150 for 1/2 hour labor on MFPs and Copiers (color and black and white)
$250 for 1 hour labor on HP Plotter repair (HP only)
We sell New, Used, and Refurbished Equipment.
We have been in business for over 25 years.
At Laser One, our Core Values are shaped by our desire to be honest & moral in business.
Commitment:
We make commitments with care, and then live up to them. Were committed to our goals, customers, and our best effort in all we do.
dignity & respect
We acknowledge the great value of each person. Every person's contribution is a critical link to Laser One's success. We respect the individual, and believe that individuals, who are treated with respect and given responsibility, respond by giving their best.
Open Talk
We speak our hearts and minds and share information on a timely basis to build trusting relationships. We listen with sensitivity to others viewpoints, making every effort to hear, rather than judge, their ideas, approaches, and concerns.
Stewardship
We are conservative with the company's resources, using at least the same discretion and stewardship we would use for personal resources.
Related categories for Laser One
Copyright © 2015 Topix LLC