CritterZone USA | The All-New Pet Odor Solution
Serving Minneapolis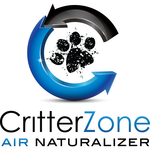 Eliminate Cat Urine FOREVER! FREE 30-Day Trial!
14000 Sunfish Lake Blvd
Minneapolis, MN 55404
Main (612) 235-4911
website
Business Hours
Monday: 12:00am - 12:00pm
Tuesday: 12:00am - 12:00pm
Wednesday: 12:00am - 12:00pm
Thursday: 12:00am - 12:00pm
Friday: 12:00am - 12:00pm
Saturday: 12:00am - 12:00pm
Sunday: 12:00am - 12:00pm
Payment Accepted
American Express, Cash, Discover, MasterCard, Visa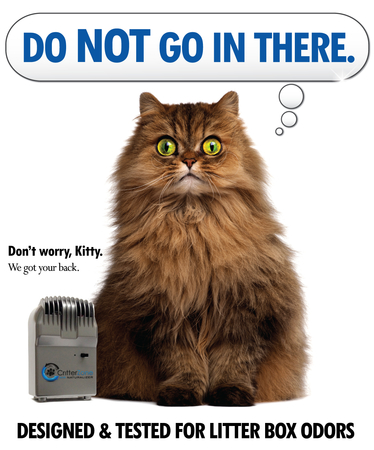 If you own cats, what can you do to make sure your home smells clean and inviting to you and your guests? Plug in a CritterZone Air Naturalizer! It will get to work right away, cleaning up the unpleasant smells in your home. Works on the toughest of litter box odors, kennels, pet bed areas, and even household smells like your garbage or cooking odors. Your guests will only be remarking on how adorable your cat is!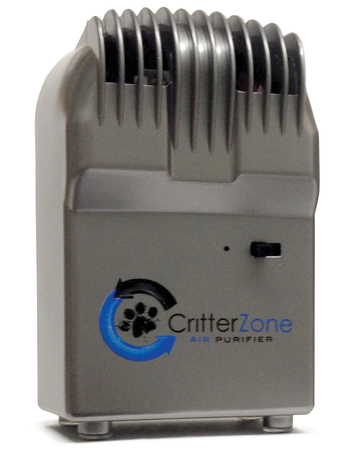 CritterZone doesn't work like an air purifier. This all-new, nature-inspired technology replicates Mother Nature's own cleaning process of energizing elements in the air through the power of the sun and wind. CritterZone simply does Mother Nature's job indoors.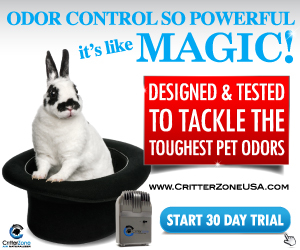 CritterZone stands by its products. We offer a 30-day MONEY BACK GUARANTEE! We will refund your money if your product is returned within 30 days of purchase. Hassle-Free Returns!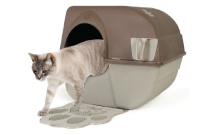 BETTER THAN IONIZERS CritterZone Technology has been mistaken for the technology found in ionizers: a type of air purifier found on the market today. Ionizers only add a negative charge to the airborne particles, which can make them stick to your furniture, walls and floors. Air Naturalization produces energized elements to proactively attach to and break down the pollutants.

CritterZone 's air naturalization technology helps eliminate air pollutants that traditional air purifiers cannot trap with their reactive processes. CritterZone is proactive and produces energized elements that are dispersed throughout the room, proactively attacking germs, bacteria, pet dander, viruses, dust, mold and more without harmful chemicals or perfumes.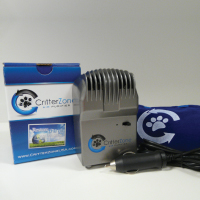 CritterZone Technology is incredibly effective at reducing the odors in the air, as well as those that are embedded in carpets, drapery and upholstery. Odors such as cigarette smoke, cooking smells, pet odors, perspiration and other unpleasant household odors can be virtually eliminated with CritterZone Air Naturalizers.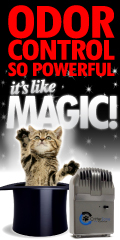 While traditional air purifiers and even many ionic systems require expensive filters, CritterZone Air Naturalizer maintenance is much easier on your wallet and time! There are NO FILTERS to buy, change or dispose of! Just a simple swipe with a rag or cotton swab through the vents will help keep your unit clean of the pollutants it is working to break down. These are PERFECT for controlling cat litter box odors and dog kennel odors!
More about CritterZone USA | The All-New Pet Odor Solution
The ultimate answer for pet odor control! CritterZone Air Naturalization is an all-new, nature-inspired technology that is unlike any air purifier. It is far more powerful, effective and affordable! CritterZone was designed to help remove the toughest of pet odors: Litter box odors, kennel odors, small cage odors, pet dander, and even everyday odors like your kitchen garbage. It's effective in controlling and preventing allergy triggers, asthma triggers, mold, mildew, germs, bacteria and viruses. It's so powerful, IT CAN EVEN HELP REMOVE URINE FROM CARPET AND FABRICS!
Pets need to breath clean air, too! Do you have a pet in a kennel, small cage or even small room? Keep them breathing clean air with a CritterZone.
Perfect for any pet type: Cats, Dogs, Ferrets, Birds, Rabbits, Hamsters, Guinea Pigs, Mice, Rats, Fish, Turtles, Lizards, and even more exotic pets like Chinchillas, Sugar Gliders, Potbelly and Teacup Pigs, and Indian Star Tortoises.
Don't let allergies or odors keep you from enjoying your pet. Get your CritterZone Air Naturalizer System today, and start breathing easier!
Related categories for CritterZone USA | The All-New Pet Odor Solution
Copyright © 2015 Topix LLC