Cosmetologists in Macomb
11 results for cosmetology, cosmetologist, and hair cosmetology in Macomb, MI. Get directions, photos and reviews.
Sponsored Business Listings
20807 Hall Rd Hall & Heydenreich Target Center
Macomb,
MI
21890 23 Mile Road Suite B, Macomb East
Macomb,
MI
50918 Romeo Plank Rd Romeo Plank Crossing
Macomb,
MI
26010 Crocker Blvd Mariners Point Sc
Harrison Township,
MI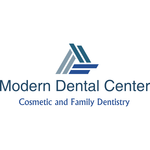 50810 Romeo Plank
Macomb,
MI
Call Today! No Insurance? No Problem!!!!
Copyright © 2016 Topix LLC