Cosmetologists in Lubbock
18 results for cosmetology, cosmetologist, and hair cosmetology in Lubbock, TX. Get directions, photos and reviews near 79405.
Sponsored Business Listings
6319 82nd St Ste 200, Lubbock Commons
Lubbock,
TX
601 University Ave Ste 200, University Place
Lubbock,
TX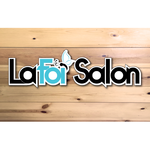 6816 Slide Road #10
Lubbock,
TX
Create Your Style With Us!! Call Today!!
1910 Quaker Ave Ste 102, 19th And Quaker
Lubbock,
TX
4210 82nd St Unit 210, North Kingsgate Center
Lubbock,
TX
Copyright © 2018 Topix LLC