Hurstbourne Animal Hosp
Serving Louisville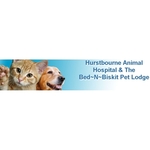 Click here for more information!
4601 Wattbourne Lane
Louisville, KY 40299
Main (502) 208-3879
website
Business Hours
Monday: 8:00am - 8:00pm
Tuesday: 8:00am - 8:00pm
Wednesday: 8:00am - 8:00pm
Thursday: 8:00am - 8:00pm
Friday: 8:00am - 8:00pm
Saturday: 8:00am - 4:00pm
Sunday: Closed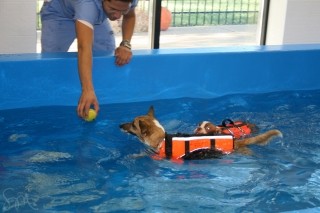 We are proud to present our 27' Indoor doggie swimming pool. Enclosed in its own area, this pool is a great service for hydrotherapy or recreational use. Hydrotherapy provides many significant benefits to the physical and emotional well being in dogs. The buoyancy of water supports the body and reduces the amount of stress placed on the joints. Hydrotherapy is beneficial for geriatrics, arthritis, paralysis and other issues that may limit mobility.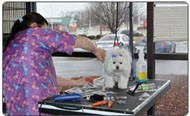 Our main goal is to provide your pet with a comfortable and manageable style for his or her coat. We offer Furminators (deshedding treatment), medicated baths, conditioning treatments, flea treatments and specific breed styles. We also offer nail designs, filing and painting. Hair color is available upon request. Theraputic bathing is included in all grooms. Express grooming is available while you wait for pets with special needs through appointment.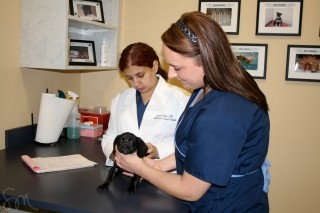 Everyone wants to know that your new family member is getting off to a healthy start! We therefore offer free wellness exams for the little ones. You received your puppy or kitten from the Humane Society/Animal Care Society or Shamrock and he/she needs an initial health exam, you are welcome to our hospital at no charge and receive a free exam. In addition, there may be some free samples of flea/tick/Heartworm prevention products also to get a head start.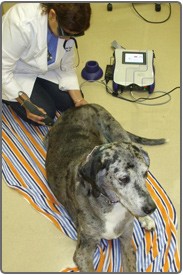 At Hurstbourne Animal Hospital we offer the best well-tested combinations of vaccines for your pet at an affordable price. It is important to protect your loved one from the various deadly and common diseases, which are easily preventable. We recommend distemper (DHLPP), corona, Parvo, Bordetella, Rabies and Heartworm tests for dogs. For cats we recommend Feline Distemper (FVRCP), and Rabies vaccine, Feline Leukemia. FIV and Caliccie vaccines are important to include for outdoor cats.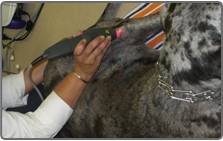 MLS Laser Therapy Services Reduce Pain, Improve Mobility, and Enhance the quality of your pet's life. The benefits your pet can experience with MLS Laser Therapy includes the treatment of chronic pain due to aging and other ailments. MLS Laser Therapy decreases the healing time in open wounds, sprains, strains, back injuries and decreases inflammation and edema.
More about Hurstbourne Animal Hosp
Hurstbourne Animal Hospital & The Bed-N-Biskit Pet Lodge is a one-stop pet care facility. Whether you need veterinary care, lodging, grooming or services for geriatric or special needs pets, we have the staff and facility to meet your pet's needs.
For the past 10 years, Hurstbourne Animal Hospital has serving the pets and owners on the East side of Louisville with love and care. The Bed-N-Biskit Pet Lodge is also available to provide excellent care for your pets while you are away.
We take pride in treating your pets like family.
Related categories for Hurstbourne Animal Hosp
Is your business listed correctly across the web?
Get driving directions
Copyright © 2017 Topix LLC