Smokehouse Barbecue - Independence
Serving Independence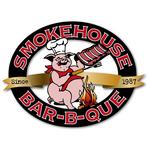 We Ship Kansas City's Famous BBQ Nationwide.
19000 E. 39th Street
Independence, MO 64057
Main (816) 795-5555
website
Business Hours
Monday: 11:00am - 9:30pm
Tuesday: 11:00am - 9:30pm
Wednesday: 11:00am - 9:30pm
Thursday: 11:00am - 9:30pm
Friday: 11:00am - 10:00pm
Saturday: 11:00am - 10:00pm
Sunday: 11:00am - 9:00pm
Payment Accepted
American Express, MasterCard, Visa, Cash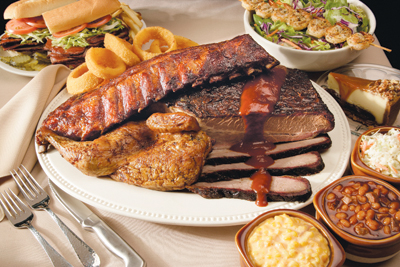 Our Bar-B-Que Collection, featured on Good Morning America, includes a slab of our exclusive meaty Pork Spare Ribs along with our legendary hickory smoked Sliced Beef Brisket. All of this accompanied our famous Hickory Pit Beans, Cheesy Corn, Bar-B-Que Sauce and a bottle of our all purpose rub makes an ordinary meal a celebration!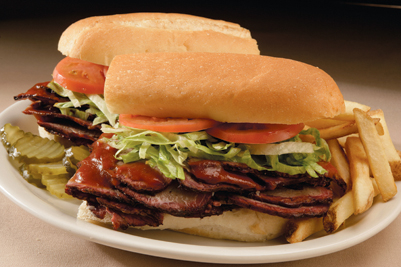 We think it's the best Bar-B-Que sandwich in town. Starting with our tender Sliced Beef Brisket and Chopped Beef Brisket.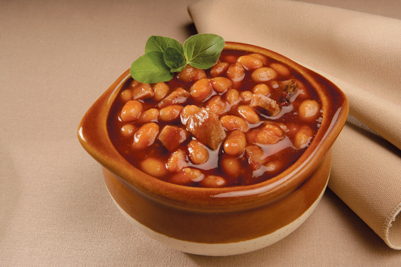 Our slow-cooked Hickory Pit Beans are a time-honored, Kansas City Bar-B-Que tradition. Blended with our own special seasonings, this tangy-sweet side dish is one you'll want with every order of our five-star Bar-B-Que.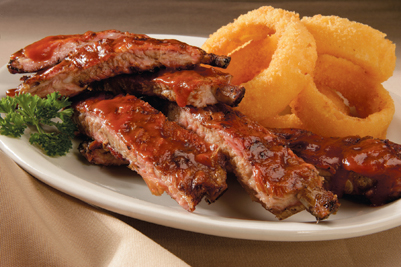 Our tender, meaty Babyback Ribs are hickory smoked with an amazing flavor and a pink smoke ring just below the surface. Each slab is rubbed with our own special blend of spices by our pit experts. A true Kansas City original!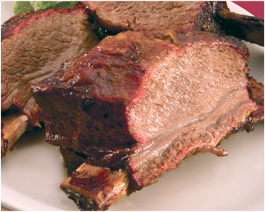 Our premium, thick cut Prime Beef Short Ribs are the finest meat money can buy— 100% CERTIFIED ANGUS BEEF®. These juicy, meaty ribs are astonishing — so tender and bursting with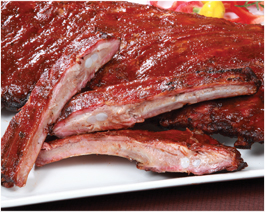 Our delicious Pork Spare Ribs are a Kansas City mainstay. Each tender, meaty slab is expertly rubbed with our own special blend of spices and slow roasted over hickory logs until juicy. They are served with one of our celebrated sauces for a blue-ribbon dining experience.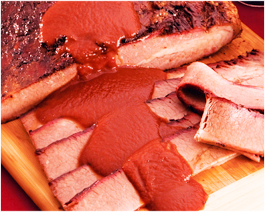 Try our slow-roasted Beef Brisket drizzled with our own Spicy Bar-B-Que Sauce and bursting with flavor. See why people rave about this Kansas City favorite.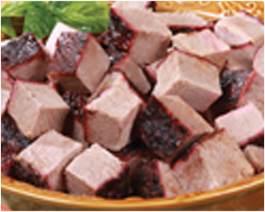 Pork and Beef Burnt Ends. One of our most-celebrated meats — Beef Burnt Ends. These lip-smacking chunks of delicious CERTIFIED ANGUS BEEF® brisket are a Smokehouse Bar-B-Que favorite. A full pound of rich and tasty premium beef that is hickory smoked and seared on the outside with all the juices locked in!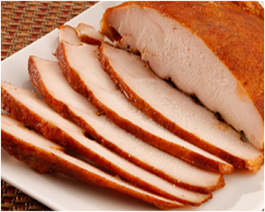 All natural and mouth watering, our Turkey Breast is hickory smoked and slow roasted to lock in all the natural juices. You get two pounds of our sweet, smoked turkey, making it the perfect entrée addition to your Bar-B-Que feast.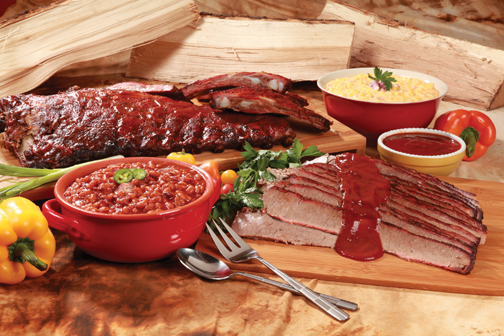 This Great Beginnings package starts our mouth-watering, Sliced Beef Brisket and we add Smokehouse Bar-B-Que Pork Spare Ribs! We complete this meal with our signature sides and Original Bar-B-Que Sauce. This is what Kansas City Bar-B-Que is all about!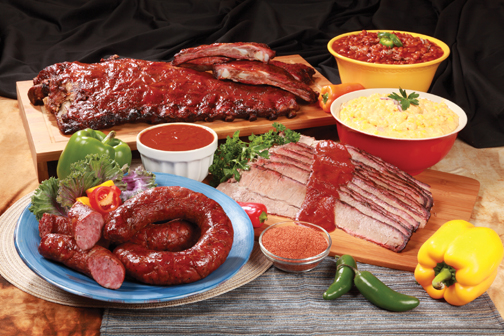 We offer an outstanding sampling of our famous Bar-B-Que for your outdoor gathering, office party, or family dinner. A real crowd-pleaser,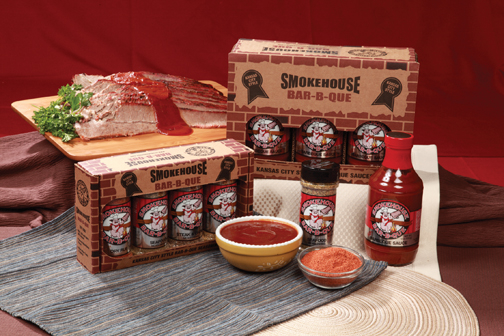 Out Famous BBQ sauce seasoning and rubs are available for sale on line at: www.smokehousebbq.com/carryout/15-barbecuesaucesrubs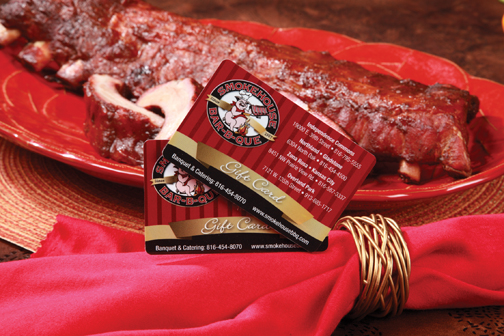 Smaokehouse Gift Cards are available for purchase in our restaurants or on line at: www.smokehousebbq.com/carryout/17-gift-cards
More about Smokehouse Barbecue - Independence
Kansas City Famous Barbecue!
Dine in one of our three locations or place your carry out order online. Go to www.smokehousebbq.com.
We now ship Kansas Citys famous barbecue nationwide. Delivered to your home fully cooked, ready to heat and serve. Go to www.smokehousebbq.com to place your order.
Smokehouse Bar-B-Que has also received high praise for their delectable sides, including: fresh-made coleslaw, smoky and sweet barbecue beans, and some of the smoothest, richest sauces you'll ever taste.
Order sauce on line at: www.smokehousebbq.com
Related categories for Smokehouse Barbecue - Independence
Copyright © 2017 Topix LLC