Tim Franz - State Farm Insurance Agent
Serving Fresno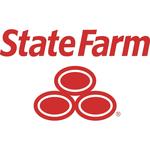 Get all the discounts you deserve
5534 E Kings Canyon Rd Ste A
Fresno, CA 93727
Main (559) 251-3777
Fax (559) 251-0653
website
More about Tim Franz - State Farm Insurance Agent
Our mission is to help people manage the risks of everyday life, recover from the unexpected and realize their dreams. Agent license number: 0626254.
Related categories for Tim Franz - State Farm Insurance Agent
United States

Hi Tim Franz: I would like for you to mail me one of your 2014 wall calendar .Every year I stopped by your office to pick up a calendar, but seems like this year I will not be able to pick up one: My address is 5608 N Ila Ave, Fresno CA 93711: I am one of your loyal customer for many years:Thank you in advance and happy XMAS to you and your staff.
Copyright © 2016 Topix LLC