California Addiction Recovery Services
Serving Palm Springs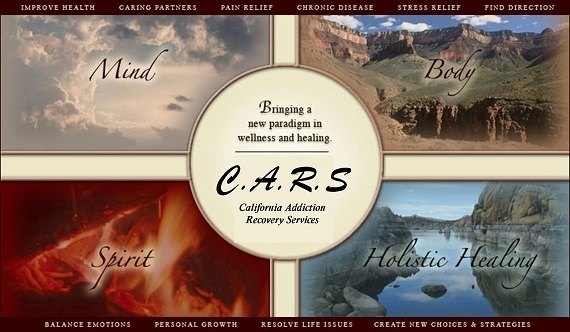 Scolarships Available Call Today
611 S Palm Canyon Dr # 7456 2466 So Alhambra Dr
Palm Springs, CA 92264
Main (888) 900-4183
website
Business Hours
Monday: 12:00am - 11:00pm
Tuesday: 12:00am - 11:00pm
Wednesday: 12:00am - 11:00pm
Thursday: 12:00am - 11:00pm
Friday: 12:00am - 11:00pm
Saturday: 12:00am - 11:00pm
Sunday: 12:00am - 11:00pm
Payment Accepted
Cash, Check, Invoice
Substance Abuse Addiction Treatment
More about California Addiction Recovery Services
WELCOME TO: http://www.drugrehabtreatmentcalifornia.com "CARS Substance Abuse Addiction Recovery Programs & Services" (888) 900-4183 A professional upscale private & customized addiction treatment and recovery service center with pet friendly drug rehab centers in Palm Springs & Orange County, CA, and Los Angeles, CA
*** ADDICTION TREATMENT & RECOVERY SERVICES (full-scale & customized) ... Starting at around 50% the industry standard for personalized care (90 day minimum commitment suggested for the best chance at lasting recovery).
CARS RECOVERY provides an array of services that span virtually the entire spectrum. With one of the most affordable substance abuse recovery programs in the industry, we provide an upscale, private & customized chemical dependency recovery environment geared to the individual!
TRULY ONE-OF-A-KIND ... we can accommodate most scenarios, bring your pet, your spouse, your work, etc.! This is not a "one-size-fits-all" environment. Our expertise is addiction and dual diagnosis treatment and recovery services for those interested in lasting or permanent wellness, upscale sober housing - including: Intervention, Medical & Ambulatory Detox, Private & Flexible Residential Treatment, 12-Step Education an Programs, Holistic Approaches & Education, Relapse Prevention, Aftercare, Therapy, Lifetime Follow-Up Support, Outpatient Treatment and so much more...
WELCOME TO "California Addiction Recovery Services" ... a luxurious environment in which to build a life-long foundation in sobriety while not subjecting you to enormous costs!
AMENITIES:
- Private & Shared Rooms
- HDTV's with Cable & Satellite Entertainment
- Pool/Spa/Manicured Grounds
- Elegant Furnishings
- Housekeeping Services Available
- Culinary Services
- Fitness, Nutrition & Spa Therapy
- Private Office/Therapy Spaces
- Wireless Internet & Computer
- Pet Friendly
- All these amenities and so much more are simply designed to aid in attracting the person suffering from addiction and or dual diagnosis disorders to the willingness to do the internal work necessary to face and be rid of what is blocking him/her from living a happy, successful sober and healthy life. At CARS Recovery Services our Primary Purpose is to Help Others Recover so whatever it takes to keep our clients happy and willing is our motto!
THE OPTIMAL SCENARIO - A completely customized environment in which to design the perfect treatment and/or transition - from in-depth personalized addiction treatment to independent sober living housing and aftercare/mentoring...
ARRAY OF SERVICES: Intervention, Medical Detox/Medicine Assisted Therapy, Private Residential Treatment, Intensive Outpatient, Partial Outpatient, Sober Coaching, Aftercare, Travel Companionship, Therapy, Psychiatry, etc.
CARS offers the latest in cutting edge opiate addiction, heroin addiction, replacement therapy, rapid detoxification therapy, etc.
Holistic treatments that are interwoven with therapeutic spa treatments, deep tissue massage, acupuncture, acupressure, chiropractic, yoga, guided meditation, music therapy, and more.
12-Step, non 12 Step processes, multi-disciplinary program variations available...
Adolescent treatment referral services available through our reputable network
Family needs & therapy referral services local network
OUR PRIVATE ESTATES ARE STAFFED & OPERATED BY LIVE-IN PROFESSIONAL ADDICTION RECOVERY SPECIALISTS Each estate only has 4 to 6 clients max for a high staff to client ratio and a highly successful substance addiction recovery program
Addiction medical management, pain management, and case management services for those requiring special needs
CARS is Court/Probation Approved and Legal & Court Liaison Services are Available, (we have a network of criminal defense attorneys who specialize in alternative sentencing for those facing drug and or alcohol related legal problems). 95% of our clients are accepted into our program in lieu of jail
SERVICES FOR THE EXECUTIVE & HIGH PROFILE CLIENT: Concierge Services, Sober Travel Companionship, Geographical 12-Step Meeting and continued care planning and much more...
PROCESS ADDICTION TREATMENT SERVICES FOR: Gambling, Sex/Relationship & Eating Disorders (Anorexia, Bulimia, and Obesity)
100% FREE LIFETIME AFTERCARE!
BE sure to ask about scholarships and any cost reductions or other complimentary services we have available.
Customized & private addiction treatment as well as luxury sober living residence doesn't have to cost thousands and thousands of dollars anymore
WHATEVER YOUR NEEDS OR QUESTIONS, CALL US 24/7 ... (888) 900-4183 TO SPEAK TO A LIVE EXPERIENCED RECOVERD STAFF MEMBER NOT AN OPERATOR!
Related categories for California Addiction Recovery Services
Please note by clicking on "Post Comment" you acknowledge that you have read the Terms of Service and the comment you are posting is in compliance with such terms. Be polite. Inappropriate posts may be removed by the moderator. Send us your feedback.