CritterZone USA | The All-New Pet Odor Solution
Serving Minneapolis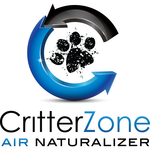 Eliminate Cat Urine FOREVER! FREE 30-Day Trial!
14000 Sunfish Lake Blvd
Minneapolis, MN 55404
Main (612) 235-4911
website
Business Hours
Monday: 12:00am - 12:00pm
Tuesday: 12:00am - 12:00pm
Wednesday: 12:00am - 12:00pm
Thursday: 12:00am - 12:00pm
Friday: 12:00am - 12:00pm
Saturday: 12:00am - 12:00pm
Sunday: 12:00am - 12:00pm
Payment Accepted
American Express, Cash, Discover, MasterCard, Visa
About CritterZone- The Ultimate Pet Odor Control Solution
More about CritterZone USA | The All-New Pet Odor Solution
The ultimate answer for pet odor control! CritterZone Air Naturalization is an all-new, nature-inspired technology that is unlike any air purifier. It is far more powerful, effective and affordable! CritterZone was designed to help remove the toughest of pet odors: Litter box odors, kennel odors, small cage odors, pet dander, and even everyday odors like your kitchen garbage. It's effective in controlling and preventing allergy triggers, asthma triggers, mold, mildew, germs, bacteria and viruses. It's so powerful, IT CAN EVEN HELP REMOVE URINE FROM CARPET AND FABRICS!
Pets need to breath clean air, too! Do you have a pet in a kennel, small cage or even small room? Keep them breathing clean air with a CritterZone.
Perfect for any pet type: Cats, Dogs, Ferrets, Birds, Rabbits, Hamsters, Guinea Pigs, Mice, Rats, Fish, Turtles, Lizards, and even more exotic pets like Chinchillas, Sugar Gliders, Potbelly and Teacup Pigs, and Indian Star Tortoises.
Don't let allergies or odors keep you from enjoying your pet. Get your CritterZone Air Naturalizer System today, and start breathing easier!
Related categories for CritterZone USA | The All-New Pet Odor Solution
Copyright © 2015 Topix LLC