American GeoServices LLC
Serving Denver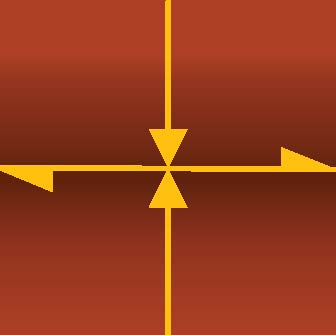 Local geotechnical foundation engineers experts
191 University Blv #375
Denver, CO 80206
Main (303) 325-3869
Toll-free (888) 276-4027
Fax (877) 471-0369
website
Business Hours
Monday: 7:00am - 6:00pm
Tuesday: 7:00am - 6:00pm
Wednesday: 7:00am - 6:00pm
Thursday: 7:00am - 6:00pm
Friday: 7:00am - 6:00pm
Saturday: 9:00am - 4:00pm
Sunday: 11:00am - 3:00pm
Select Section:
Geotechnical engineering, soil testing, earth work
More about American GeoServices LLC
We are your local geotechnical drilling and engineering, and foundation engineering experts with the ability to offer quick turnaround time and 15% Cost-reduction guaranteed (and up to 35%). Our consulting group has over 125 years of cumulative experience and we specialize in providing the most cost-effective geotechnical, soils, rock, foundation, environmental, and drainage solutions. We are well versed with all aspects of geotechnical engineering and testing, geotechnical reports, soil testing and soils report, foundation engineering and foundation repairs including underpinning, structural engineering, and civil engineering.
We take pride in doing thorough foundation inspections, foundation crack evaluation, slab subsidence, evaluation of expansive soils, collapsible soils, and fill materials. We also provide value engineering and one-stop solutions for all types of foundation repairs, retaining walls, shoring systems, earthwork, and drainage improvements.
As an added service to our clients, we have also provided environmental assessment and building assessment services.
We have successfully solved many landslide stabilization, slope stability, soil and rock stabilization, rockfall protection problems using innovative methods and rigorous engineering analyses. Through our value engineering and design-build services, we have provided significant cost-reduction to our clients on foundation repairs, landslide repair, slope stabilization, soil and rock stabilization, and the use of proprietary products such as helical anchors, MSE Walls, tieback anchors, and micropiles.
We provide our services throughout the state of Colorado including Colorado Springs, Denver, Aurora, Centennial, Thornton, Westminster, Boulder, Ft Collins, Greely, Glenwood Springs, Aspen, Pueblo, Denver Metro, El Paso County, Douglas County, Boulder County, Western slopes, regions of Front Range, Rocky Mountains, Eastern Plains, and Pueblo. We provide services to residential, commercial, and municipal clients.
We are a MBE, DBE, SBE certified firm. We also have earned certification and prequalification from many public agencies.
We provide services for residential structures including houses and apartments, schools, offices, malls, high rises, warehouses, roads and highways, bridges, waterways, museums, university buildings, and variety of infrastructure.
Related categories for American GeoServices LLC
Copyright © 2016 Topix LLC