Imperial Dry Cleaners
Serving Columbus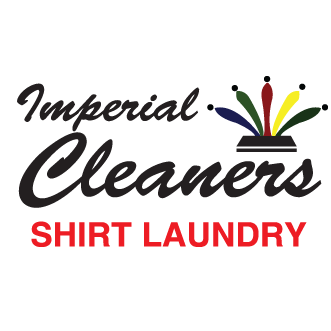 Call us for all your Suede and Leather needs!
3013 Indianola Avenue
Columbus, OH 43202
Main (614) 262-2535
website
Business Hours
Monday: 7:00am - 7:00pm
Tuesday: 7:00am - 7:00pm
Wednesday: 7:00am - 7:00pm
Thursday: 7:00am - 7:00pm
Friday: 7:00am - 7:00pm
Saturday: 8:00am - 5:00pm
Sunday: Closed
Payment Accepted
Traveler's Check, American Express, Discover, MasterCard, Visa, Check, Cash
Imperial Cleaners in Columbus, OH 43202 614-262-2535
More about Imperial Dry Cleaners
Not every dry cleaning establishment has the knowledge and resources to offer expert laundering. Since 1985, Imperial Cleaners & Shirt Laundry has been providing the people of Columbus, Ohio with superior dry cleaning and laundry services, including wedding gown cleaning and clothing alteration. Locally-owned and operated, Imperial Cleaners & Shirt Laundry boasts of a team of experienced professionals. We are skilled in the business. It is our duty to ensure that when you bring your valuable linens to us, we treat them with care. We make certain that your garments look as they did the first day you bought them. At Imperial Cleaners & Shirt Laundry, we use the best products on the market and the most modern equipment to guarantee a perfect dry cleaning job every time. Imperial Cleaners & Shirt Laundry is also very focused on providing exceptional customer service, and we go above and beyond to please our customers. Contact the authority in dry cleaning and laundering. Call Imperial Cleaners & Shirt Laundry at 614-262-2535 for all of your dry cleaning needs! The most up to date cleaning supplies and the most modern equipment available today will be used by experts in their field to assure you the best dry cleaning services available in Columbus today. Area residents who insist on only the finest professional dry cleaning care for all their garments have come to know and rely on the experts at Imperial Cleaners. Military blues or whites, weve got the experience that you need to keep them sharp as a tack. Call ahead and let us know that youre coming.
Featuring complete, prompt cleaning. They provide expert shirt laundering, suit cleaning, pressing, suede and leather cleaning. Stop by Imperial Cleaners, located at 3013 Indianola Ave. in Columbus, phone 614-262-2535, and youll soon see what individualized service really means. For business meetings and conventions, it has to be just right. Get it done right and get it done fast at Imperial. Do please call our attention to any problem areas such as collars and cuffs to ensure that we give them special attention. Regardless of what you need or when you need it, Imperial Cleaners has you covered. Our pricing is cost effective and on a par withas well as slightly belowother cleaners in our area. The goal of Imperial is to give you services that you can trust at pricing that you can readily afford. If youre ready to try a whole new kind of dry cleaning company, Imperial Cleaning of Columbus is waiting for your call.
* Shirt Laundry
* America Flags are FREE to dry clean
* Toboggan & Baseball hats
* Suit Cleaning
* Pressing
* Suede and Leather
* Households
* Jeans
* Wedding Gowns
* Uniform Cleaning
* Suede & Leather
* Shirt Laundry
* Blazer/sport coat
* Sweater
* Tie
Related categories for Imperial Dry Cleaners
Copyright © 2016 Topix LLC