Grow Your Own
Serving Denver

House & Garden Products Are Back In Stock at...
2118 S. Bellaire St
Denver, CO 80222
Main (303) 990-1929
website
Business Hours
Monday: 10:00am - 7:00pm
Tuesday: 10:00am - 7:00pm
Wednesday: 10:00am - 7:00pm
Thursday: 10:00am - 7:00pm
Friday: 10:00am - 7:00pm
Saturday: 10:00am - 5:00pm
Sunday: 10:00am - 5:00pm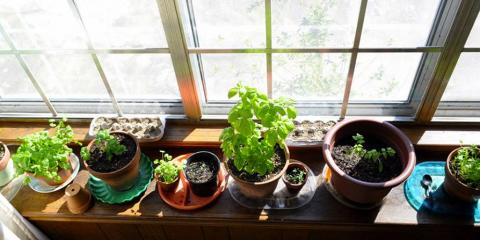 Grow Your Own
More about Grow Your Own
Have you ever heard of hydroponics? Its a gardening method that allows plants to grow without soil. How can this work, you may ask? Well, as a hydroponics expert will tell you, there are several growing mediums that plants can thrive in, such as Rockwool, perlite, coconut fiber, gravel sand and more. If this is your first time on an entry level hydroponic system, then Grow Your Own is the company for you! They have been fine-tuning their scientific organic gardening methods since opening their business in 2007. This business stocks thousands of hydroponic supplies in order to better help their customers care for their gardens. Whether youre in need of irrigation and lighting systems or need the equipment to build a green house, the professionals at Grow Your Own will have what you need. These experts have a large line of products from Hydrofarm, BWGS, Humbolt Wholesale, Sunlight Supply and more. They also brew VermiCrops Vermi-T each week, so theres always a fresh supply of living and organic garden nutrients for your plants. These products will assist in root mass and cloning so that your garden will continue to grow and multiply. Grow Your Own has organic pesticides and provides biological control methods for controlling pests and diseases that could harm your garden. If you have any questions about starting a garden, talk with a professional by calling (303) 990-1929. Visit their website for a full list of products and services for organic gardening.
Related categories for Grow Your Own
Copyright © 2016 Topix LLC