Lake Steam Baths
Serving Denver
Come In For Your Relaxation Experience
3540 W Colfax Ave
Denver, CO 80204
Main (720) 457-4424
website
Business Hours
Monday: 11:00am - 10:00pm
Tuesday: Closed
Wednesday: 10:30am - 10:00pm
Thursday: 8:30am - 10:00pm
Friday: 10:30am - 10:00pm
Saturday: 10:30am - 10:00pm
Sunday: 6:00am - 3:00pm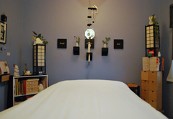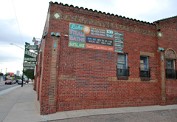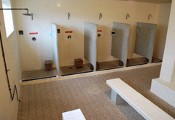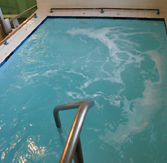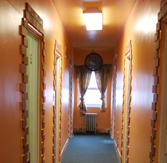 More about Lake Steam Baths
Lake Steam Baths - The most exclusive bath house in the West has been family owned since 1927. We have three different types of heat therapy to help you relax, feel better and maintain a stress management program in a seemingly effortless manner. However, the end result of your visit with us is aerobic, cardiovascular exercise. The admission fee includes use of the whirlpool, sauna, steam room and showers. Lake Steam Baths offer Massage, Reflexology, Soap & Salt Scrubs, and Body Detox Footbaths in a fun and old world environment. Deli style meals are served in our restaurant to complete your stay. Steam Room - The first step after the shower - Designed for the respiratory system. Eucalyptus oil is filtered into the steam and creates easy breathing. The Steam Room rids the skin of pollution, opens pores, and moisturizes the skin. Hot Rock Room - This room is more than a sauna. It is comprised of large ovens filled with rocks that are heated cherry red and just a spray of water to create the driest heat. The heat penetrates the body and is beneficial for relieving aches and pains, soreness of muscles and many stress related tension. It says R-E-L-A-X. Whirlpool-Jacuzzi - Hot water and forceful jets join in a whirling eddy to surround the body and gently massage the last remaining soreness and tension away, making this a most relaxing way to cap off your bath at Lake Steam Baths. Body Cleanse - Detox Foot Bath - Spend 30 minutes in a relaxing ionic foot bath to remove toxins throughout the body and induce healing, boost energy and leave you feeling refreshed. $15 You can make as many trips to the bath as desired, knowing that in doing so you have truly exercised your heart and body. We recommend that you consider your own tolerance to heat. Take your time and enjoy. Massage or Reflexology $30/hr Ladies Soap & Scrub $8 Men's Rubs $10 & up Salt Scrub $10 Memberships available Men's Days Wed, Fri, Sat 10:30 am - 10 pm; Sun 6 am - 3 pm Ladies Days Mon 11 am - ...
Related categories for Lake Steam Baths
Please note by clicking on "Post Comment" you acknowledge that you have read the Terms of Service and the comment you are posting is in compliance with such terms. Be polite. Inappropriate posts may be removed by the moderator. Send us your feedback.
Copyright © 2014 Topix LLC