Dr. Stephen H. Glasser, MD
Serving Baltimore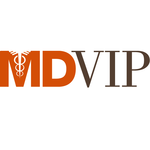 Doctor Accepts Medicare. Click Here to Learn More
2700 Quarry Lake Drive Suite 200
Baltimore, MD 21209
Main (410) 415-5814
website
More about Dr. Stephen H. Glasser, MD
Similar to concierge medicine, Stephen H. Glasser, MD provides his patients with fully personalized and attentive care. Board-certifiedinternal medicine doctor, his MDVIP-affiliated practice is open to patients, including medicare insured, in Baltimore, MD and the surrounding area. Contact his team today to learn more about the benefits of a private doctor.
Related categories for Dr. Stephen H. Glasser, MD
Is your business listed correctly across the web?
Copyright © 2018 Topix LLC