The Yost Legal Group
Serving Baltimore
Call for a Free Consultation on all injury cases.
341 N Calvert Street Suite 100
Baltimore, MD 21202
Main (410) 659-6800
Toll-free (800) 967-8529
website
Business Hours
Monday: Open 24 hours
Tuesday: Open 24 hours
Wednesday: Open 24 hours
Thursday: Open 24 hours
Friday: Open 24 hours
Saturday: Open 24 hours
Sunday: Open 24 hours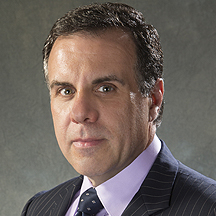 Tom Yost, Attorney at Law, Founder of The Yost Legal Group
More about The Yost Legal Group
A LEADING PERSONAL INJURY LAW FIRM THAT WILL FIGHT FOR YOU
The Yost Legal Group consists of lawyers who have dedicated their careers to protecting the rights of innocent victims. Our attorneys have experience in representing thousands of persons who are either seriously injured or have lost loved ones to the wrongful acts of others. A large focus of The Yost Legal Groups practice is dedicated to representing injured children. Our main office is located in Baltimore, Maryland; however, we represent people throughout the United States in product liability and catastrophic injury cases
EXPERIENCE
The Yost Legal Group has substantial experience representing the rights of people harmed by the negligence of others. Whether an injury or death occurs due to a defective product, a medical mistake or a serious accident, we work hard to secure the maximum compensation for your injuries. The lawyers at The Yost Legal Group have experience handling multi-million dollar individual cases involving medical malpractice, defective pharmaceuticals, traumatic brain injury, railroad injury, tractor-trailer injury and other cases. We have also represented groups of individuals in mass torts against drug companies, hospitals, and toxic environmental exposures. See our prior settlements and verdicts for some of our previous work. Although prior successes are no guarantee of future results, experience is one of the important issues to consider when retaining an attorney to represent you.
HIRING AN ATTORNEY
If you or a loved one has been injured by a defective product or the negligent actions of another, you may be entitled to compensation through the legal system. Our system of justice holds those accountable who do not follow safety rules, regulations and guidelines or act negligently. However, it is not always easy to determine if someone else is legally responsible.
The experienced lawyers at The Yost Legal Group are very knowledgeable about the potential rights to compensation in a very broad area of claims. Because we offer a free initial consultation, you have nothing to lose. Contact us about your potential claim.
Each of the lawyers at The Yost Legal Group is helping individuals and families seek justice and monetary compensation that they deserve. Each of the lawyers at The Yost Legal Group receive continuing legal education to become better skilled litigators and to better understand our clients rights to compensation. We belong to both state and national specialty bar associations which keep us up to date on the latest trends, science and evidence that support the rights of individuals that have been injured in a large scale manner such as defective pharmaceuticals, defective cars, environmental toxic exposures and other mass torts.
We have an excellent track record for representing catastrophically injured plaintiffs throughout the United States in these types of matters. A large part of our practice is representing clients locally and regionally in cases such as medical malpractice, lead paint poisoning, automobile accidents and work-related accidents. We represent the rights of the seriously injured and pursue compensation for those seriously injured through no fault of their own.
When you hire a lawyer is an important decision. The sooner you contact The Yost Legal Group, the sooner we can begin to investigate your case. There are usually time limits within which a lawsuit must be filed, or you could forego your rights to compensation. Even if another law firm has told you it is too late to bring a claim, it does not hurt to get a second opinion on that issue alone.
If you feel that you or a loved one has been harmed by the conduct of another person or corporation, call today for a free consultation. Call The Yost Legal Group today to speak with an experienced injury attorney for a free consultation about your case at 1-800-YOST-LAW (1-800-967-8529).
Related categories for The Yost Legal Group
Is your business listed correctly across the web?
Get driving directions
Copyright © 2017 Topix LLC